Development proposed for Ascension will look and feel like a suburb of Calgary.
The land use would allow for a majority of semi-detached and townhouse building forms.  Single detached houses are not the dominant building form.
300 unit Seniors Housing complex could be part of the Marketplace.
Density is 4.75 units per acre while density in Bearspaw is 1.95 units per acre is the density of Watermark.  Adjacent Blueridge community has a density of 0.5 units per acre.
Why is Ascension so grossly out of character for our Bearspaw community?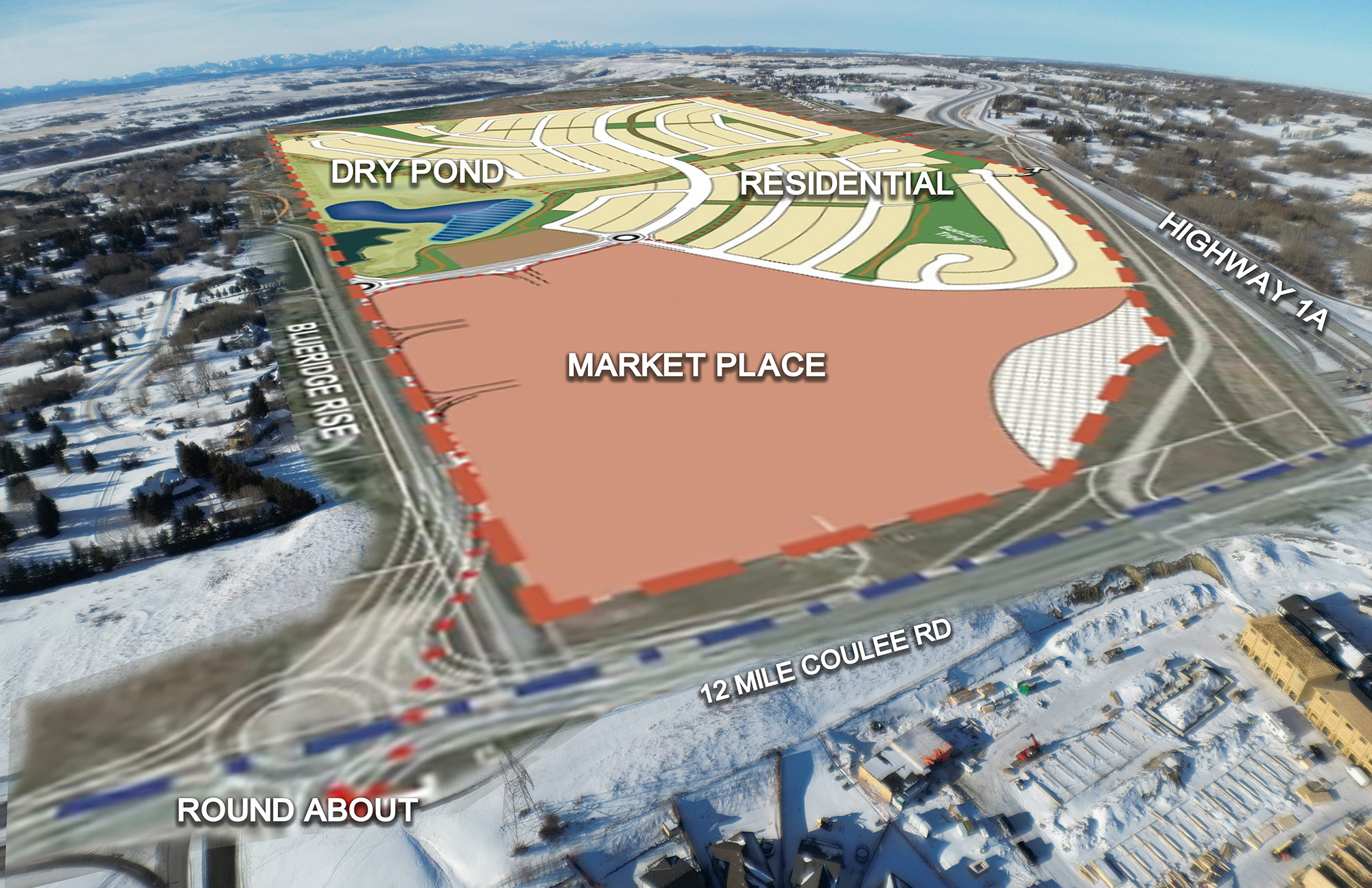 The proposed land-use changes enable high-density residential development that is significantly higher than surrounding communities throughout Bearspaw as well as the average density of Calgary. This proposal DOES NOT compliment the surrounding community residential density nor lot sizes.
This proposal includes condominiums, townhouses, senior housing, and small residential lots that are more consistent with the highest of density communities within Calgary, such as Tuscany, than with the "Country-Residential" life-style in Bearspaw. 
This proposal residential density is NOT a "transitional density", as suggested by the developer, between the City of Calgary and Rocky View County as the density far exceeds RVC's average AND the City of Calgary's average.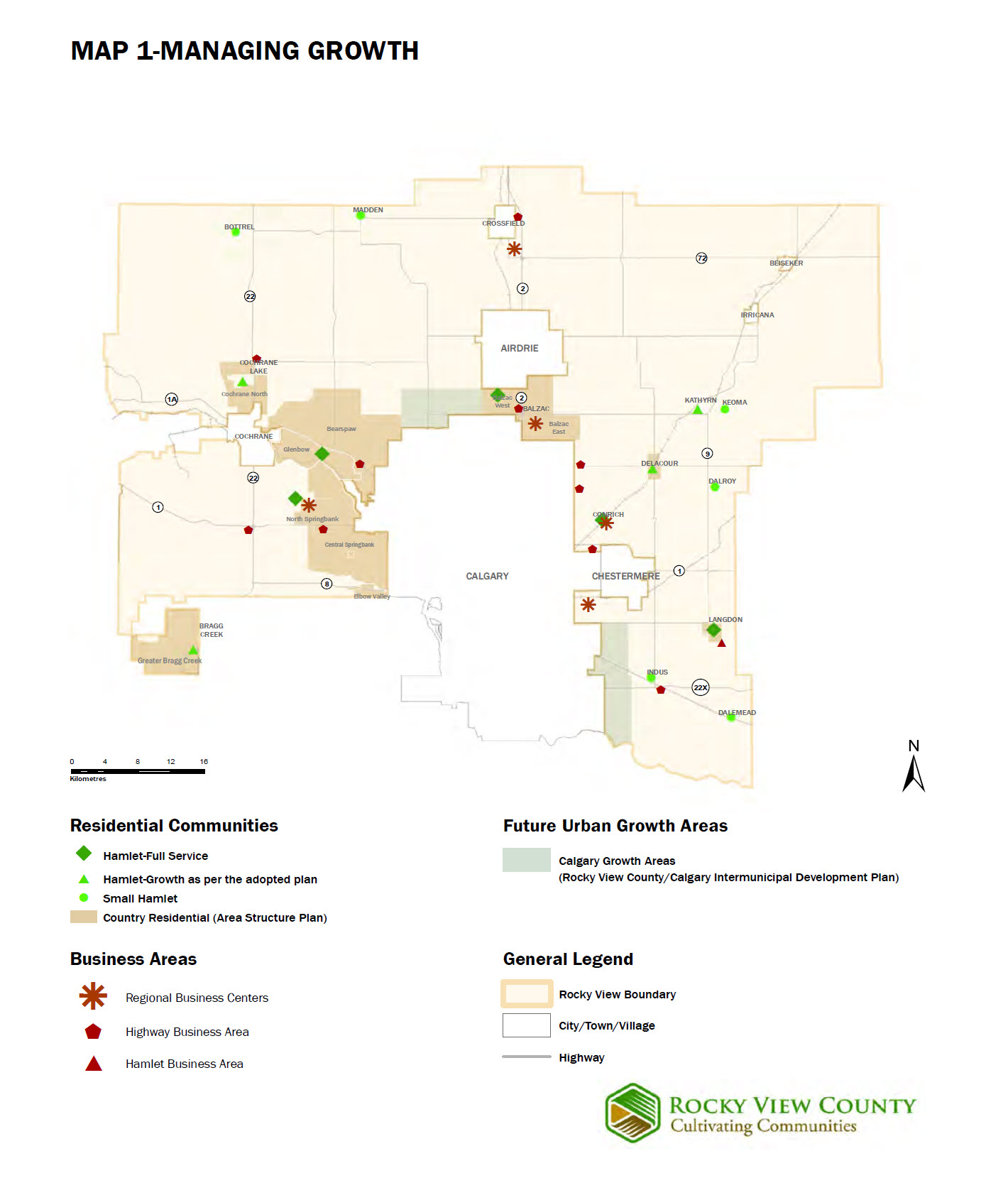 RVC principles of compact development suggest "half or more of the buildable land area is designated as undivided permanent open space." RVC, Final County Plan May 24, 2020, pg. 41. Why is this provision not being adhered to for Ascension?
FACTS
RVC has a population of 41,028, with 13,620 private dwellings, and an average population density of 10.7 people / km2.
This Ascension project will house nearly 2,350 people with over 850 private dwellings (note in 2017 this developer proposed 2,000 people and ~700 homes).  This equates to an additional 6-7% of the total population, but with a population density of 2,350 people / km2, which is 250x more dense than the average for RVC and 1.7x more dense that the average population density of Calgary.
This proposal is more inline with Tuscany, Calgary which has a population density of 2,800 people /km2, where Calgary has an average population density of 1,600 people /km2!!
THIS PROPOSAL IS FAR WORSE THAN TUSCANY'S POPULATION DENSITY AS TUSCANY DOESN'T HAVE SUCH A LARGE MARKETPLACE INCLUDED!!!
Due to increased work-from-home or remote work allowances, thousands of people are moving out of pricey urban areas and into more affordable rural areas, presumably because they are able to work remotely from a cheaper location.

This proposal does not even consider that any of this area should have similarly sized lots to Watermark lots or Blueridge lots.  Is the density proposed on this site what you would consider rural or country?

Does the Ascension project provide a thoughtful transition between urban and rural with a combined large commercial/retail/entertainment & residential component? The City of Calgary's Municipal Development plan has a minimum build density of 8 units per acre. Tuscany, Royal Oak, Rocky Ridge are 4 – 6 units per acre.

The Ascension project will be more like 4.75 units per acre if the Marketplace 51 acres is more realistically removed from the total. This does not appear to be a "transition", but a suburban city build-out, especially with a large Marketplace attached.
Our communities strongly feel that there is NO NEED and NO DEMAND for the proposal's high density residential as proposed and the most logical compatibility is to maintain and respect the area's character for residential lot size and density, such as with Blueridge and Watermark.